All about Tata Consultancy Services company
Dear Friends, Today we will discuss about the story of Tata Consultancy Services company popularly or commonly known as TCS. We will discuss about its start date and year, who was the founder member or group, TCS in how many counties, its industry, service provided and products etc. Let us begin:
About the company:
The Tata consultancy Services is a leading multinational IT company that provides services and consultancy to diverse Industries.
Headquarter:
TCS has headquarter at Mumbai, India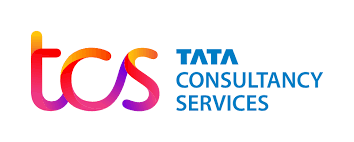 When was TCS founded and what was original name:
TCS was founded or started in the year 1968 dated April 1. TCS original name was Tata Computer Systems. In 1968, TCS gave services of punched card to TISCO now known as Tata Steel, In 1971, TCS won its first external Project in Iran, In 1979, TCS established its first sale office in New York and then the first major client was Institutional Group Information Corporation.
Founder member:
Mr. JRD Tata along with Mr. Fakir chand Kohli also known as Father of Indian IT founded the TCS. Mr. Fakir Chand was first CEO of TCS.
Office in how many continents and countries:
TCS has office in 5 continents and about 46 countries till date
Number of Employees till date:
TCS 614 thousands employees till date
TCS is well diversed into many industries like banking, education, capital markets, life sciences, retail, insurance, healthcare etc.
Services provided:
TCS provides services like cloud, cybersecurity, IoT and digital engineering, cognitive business operations, data and analytics, TCS interactive, consulting, enterprise solutions, sustainability services.
Products Developed:
TCS has developed many trade marked products like TCS ADD, Ignio, TCS TAP, TCS BANCS, TCS ION, Jile, TCS Optumera etc.
Tagline of TCS:
TCS taglines is Building on Belief
When TCS IPO came:
TCS came with IPO in month of July 2004 with price band of Rs 775-900 and the price was fixed at Rs. 850
When TCS listed in stock market:
TCS share got listed on August 5, 2004 at Rs. 1076 at NSE and BSE stock exchanges.
Bonus splits and rights by TCS:
TCS has declared bonus three times till date with bonus ratio 1:1 every time
Present Chairman and CEO of TCS:
Mr.. Natarajan Chandrasekaran is Chairman of the Board of Tata Sons since January 2017. Mr. K. Krithivasan is the present Chief Executive Officer and also the Managing Director of TCS.
Career in TCS:
One may try for various career options in TCS and the website link to directly apply for jobs is https://www.tcs.com/careers
Website of TCS
Website of TCS: is www.tcs.com
This is all about the history, present and brief information about TCS company. I hope, you like the article about the one of the leading IT company of world that is TCS or Tata Consultancy Services.